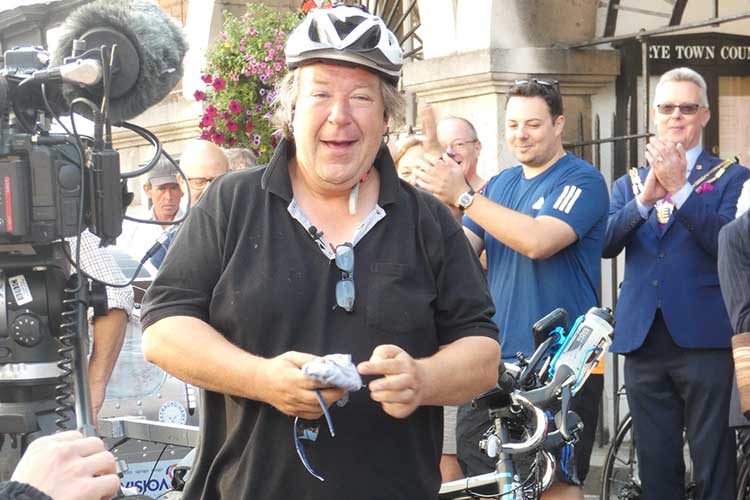 At Dawson & Associates, we're proud to support our local community and charities.As such, we're pleased to sponsor a local charity cycle which starts in Rye, and ends in picturesque Sicily, Italy.The event, which is entitled the Rye swansong ride, commenced on September 1st and the ride is being cycled by Rye local Simon Aylett. Simon is raising money for Prostate Cancer UK, a cause close to his heart as he is currently living with the disease. He hopes to raise £15,000 for the worthy cause.
The Rye Swansong bike ride is no ordinary cycle however, as the Swansong ride journey will be completed via an innovative electric bike which will double up as a place for him to stay during the trip. What's more, the bike is powered by renewable energy and was made by Simon and his son Ollie.
The back of the bike has been named the Velopod and will contain a mattress for sleeping and a kitchen area with shelving, storage and power outlets. The solar panels on the roof of the living quarters will enable the bike to be charged without the need for electricity.
Simon is a local businessman himself; he currently runs The Union Steakhouse and the Plough Inn. He hopes the money raised will help Prostate Cancer UK to continue their work and will help to fund research in to the disease as well as all-important cures.
If you would like to sponsor Simon on the Rye swansong ride or find out more about his mission, you can visit http://www.simonaylett.co.uk/
Swansong Ride