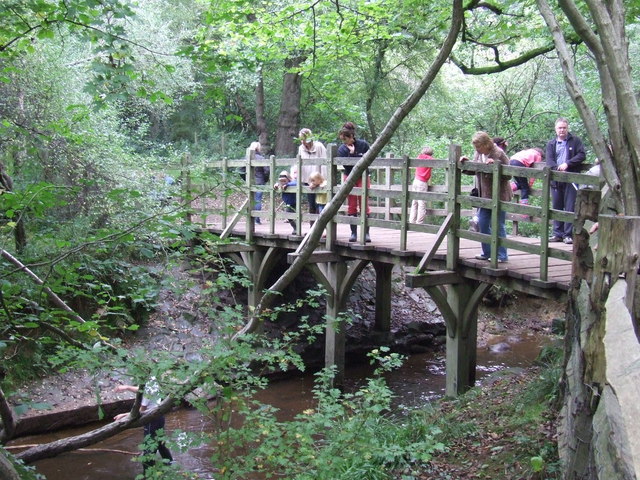 Hartfield, East Sussex was the home of A.A. Milne and you can clearly see how these truly heart-stirring surrounds inspired Christopher Robin and Winnie-the-Pooh's frivolous adventures. It is quintessentially English and, on occasion, it feels as though little must have changed since Milne arrived in 1924.
Of course, modern life has caught up with Hartfield to some extent. It sits just 10 miles from popular Tunbridge Wells with convenient rail connections and the A22 providing access to the M25, London and Gatwick airport. None of these things having been of much interest to Winnie nor Christopher who much preferred to play in the 100 acre wood, the enchanted place, pooh bridge and pooh corner. And yes, all of these locations do actually exist today – apparently somewhat to the chagrin of the real Christopher Robin Milne who would quite like to be allowed to grow up one day. In addition to "Pooh-spots", additional areas of great beauty are the Groombridge Place Gardens and Penshurt Place & Gardens.
The property that was previously home to A.A. Milne and the real Christopher Robin is called Cotchford Farm and it now acts as a regular stopoff for passing tourists. Also a little to the annoyance of the current owners. In the garden you will still see a statue of Robin, himself.
Oddly, this same property also homed Brian Jones from the Rolling stones in the ´60's who installed some contrasting décor touches such as pink fluorescent lighting and panes of coloured glass.
In general, the architectural style of Hartfield is traditional – much like other areas of East Sussex – with a use of flint due to its geological presence. Average house prices in the area are of around £300,000 but, despite Hartfield's celebrity status, it is Colemans Hatch that tops East Sussex's price list with a £640,000 property recently for sale. Reportedly house prices have risen 8% in the last 12 months and 12% since 2010!
With figures like these, it's evident that Hartfield's charm isn't just alluring to Pooh, Piglet, Tigger and Roo. And with just a 1.5 hour transit time between Hartfield and London, it's no surprise.
Please feel free to contact Dawson Surveyors for more information on stunning property options in East Sussex.
Dawson & Associates is located in Rye in East Sussex. Our professional property services stretch across the whole of the UK as well as international locations such as France and Spain. Tel. +44 (0) 1424 882263