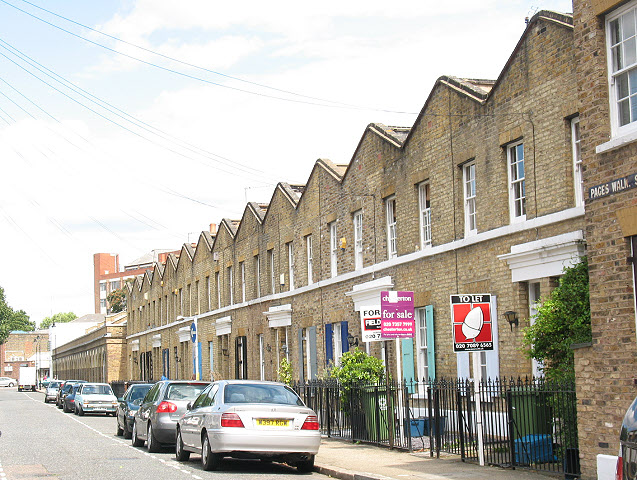 Following the recent amendment to stamp duty in the Chancellor's budget, it is safe to say that the property market has proved a talking point of late. Recently revealed estimates show that the value of Britain's overall housing stock has soared in the last decade. Statistics released by Halifax show that the value has risen significantly in the last ten years, with figures up by almost £2 trillion. The increase means that the combined value of private housing stock in the UK is now worth over £6 trillion.
There's good news for those with properties in London and the South East too, as these are the areas said to have seen the largest proportion of growth in their housing stock value. Researchers at Halifax have estimated that properties based in London are now worth a combined £1.338 trillion. This mammoth figure is said to eclipse the value of all homes in the North of England, Wales and Scotland put together.
Reports also show that the millennial market only accounts for 3.3% of the UK's property affluence, but this could be about to change as stamp duty is due to be abolished for first time buyers up to £300k. It was better news for the over 55s though, as it has been revealed that much of the UK's property wealth sits within this age group.
It has also been identified that the UK property market is an attractive prospect for UAE expats and foreign nationals who have been investing in UK property. According to Liquid Expat Mortgages, there has been an increase in those investing in both buy to let and home properties which is due to the weak pound and a wide range of mortgages available with relatively low interest rates.
Here is a glimpse at the autumn UK property market by numbers:
£256,912 – The UK average value per household
5% – Average growth of house prices throughout the last year up until August
£3.8 trillion – The property wealth in the South
£498,000 – The average value per household in London alone
20% – The year on year increase in UAE expats and nationals investing in property in the UK according to Liquid Expat Mortgages
300,000 – The amount of homes the Chancellor Phillip Hammond announced he would have built by the mid 2020's.
Louis Hawkins at Dawson & Associates says "The recent news that property value has soared is no doubt a real boost for homeowners at a time when much of the property news we see being reported is less than favourable towards homeowners. The stats revealed show that property is still an attractive investment for many, and this coupled with the revelation that many expats and foreign nationals in the UAE are putting their wealth into UK property means that property transactions look set to remain steady in to 2018.
Our focus however should not be in obtaining foreign investment but be driving the sustainable development of affordable housing in rural towns and villages to encourage more local trading and create housing for a mix of generations as many young families and the elderly generation are forced in unattractive condensed urban living due to over inflated real estate prices of 4/5 bedroom and executive style homes in rural areas – the complete opposite of what a village should be. ''
Dawson & Associates are experts in property building, investment assessment, pre-purchase inspections and property management. We are also expertly qualified and insured valuers covering London and the South East, we are able to provide valuations across the property sector for example; under court order, for probate, income tax and capital gains tax.
Get a property valuation here or call our experts on 01424 882263 (South East) or 0207 254 1084 (London).