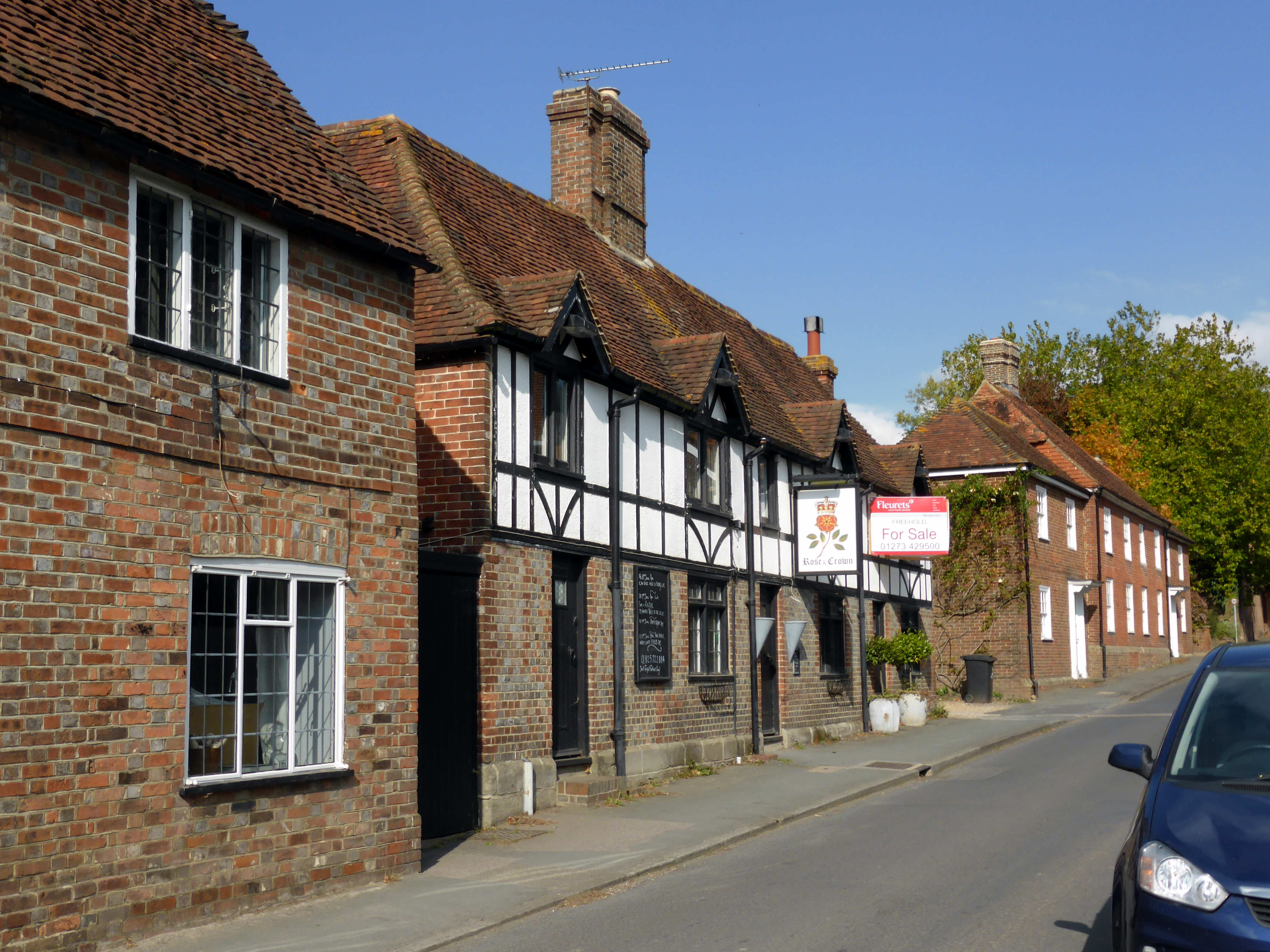 Our property market is in a state of never ending flux it seems and property value is never far from the news. Around 30,000* properties for sale in Kent and Sussex (which makes up less than 1% of the total households in the South East according to the Office for National Statistics), including the popular Sussex House Farm in Edenbridge, Brack Mound Lodge next to Lewes Castle and feathered pet paradise Conifers in Guston, will likely see prices being cut as homeowners and residential property portfolio holders are having to become more competitive in order to sell.
Although new figures show that there has been a 15% increase of new homes being built in England**, the National Association of Estate Agents report shortfall of over a million new households by 2020 (due to the lack of new build completions by the government over the course of the past decade) is another reason for why savvy homeowners ought to carefully consider their options before embarking on household development projects.
How to boost your property value

However, the current market situation offers homeowners a great chance to boost their property value by 9% (ca. £24,000) by taking a step back to realise the full potential of their properties. Here we look at building improvement opportunities that can add value which may help to speed up the average 96 day selling time***:
Zopa's latest Home Improvement Index reveals that whilst loft conversions and extensions offer the best added property value and profits (around £33,500 combined), their costs may be deemed prohibitive for many and so are the least popular to be carried out. In comparison, decorating can provide an additional 8% to the value of the property which averages out at £8,180 profit. The most popular choice of improvement however remains in the kitchen which offers a decent 51% return on investment and 10% value add to property. The findings in Zopa's report also suggest that once improvements have been made, homeowners would much rather create their dream home for five years or more with only 12% of survey respondents wishing to move.
If extending up isn't an option, consider converting your garage into an en-suite bedroom which could increase a home's value by around £40,000, or create an open plan living space by knocking down non-load-bearing walls for a minimal cost of around £2,000.
At Dawson & Associates, we are qualified and insured to act as contract administrators/project managers/project coordinators to ensure that your chosen builder completes works to a high standard, protect your money and provide design advice, furthermore as part of our planning and development package services, we can deliver professional surveys, Autocad floor plans, assistance with planning applications, building regulation compliance, as well as building control inspection and contract administration. Our RICS certified independent chartered surveyors offer free initial advice at no obligation – just call Dawson & Associates on 01424 882263 or 0207 254 1084.
Prioritise structural improvements
Before cosmetic enhancements are invested in however, Michael Holmes of Homebuilding & Renovating magazine advises that it is essential for any structural defects such as leaking roof, rising damp, missing roof tiles, cracking and bowing walls or even pest infestations, are dealt with as a priority. Despite being disruptive, by putting right any major issues ahead of other home improvement projects, homeowners looking to sell would receive a better property value and increased chance of making a sale.
This advice is especially relevant to those with period, listed or unusual properties as although their unique aesthetics may attract viewers, the less traditional structures may put some buyers off without the right reassurance of a professional structural review. At Dawson & Associates, we pride ourselves on the customer feedback we receive for our building surveys and property valuations – so why not try us out and request an instant quote now.
Homeowners are also advised to remain realistic with their choice of home improvements as each home has a 'ceiling price' (the highest price you can expect to achieve based on similar properties in your neighbourhood). Therefore, to avoid overspending, we recommend that any "property upgrades" are professionally consulted on in order to fully assess what is plausible and proportionately representative of the return on investment that can be recouped when looking to sell in future.
First impressions count
In the meantime, for those looking to sell their homes over the colder months to come, here are a few quick tips that may prove useful to help enhance a property's look and feel…
To achieve a good first impression before a potential buyer walks through your door, have a good tidy around the entrance, paths and garden areas whilst also clearing your gutters and drain covers of dead leaves and other unsightly debris. Consider sprucing up any lacklustre planters with some not too costly seasonal flowers and create a welcoming glow with a couple of tasteful garden solar lights. Also don't forget to make sure that outdoor security lights are working.
Make yours an inviting and homely atmosphere with comfortable lighting inside too, as well as warm living spaces and relaxing aromas of coffee and/or baked goods. Before you do this however, you may wish to let some fresh air circulate around, have a good dust around and try to declutter if possible.
For further advice and support on your next home improvement or building project, please contact Dawson & Associates via enq@dawsonsurveyors.com or call our team on 01424 882263 for Kent and Sussex, or for London areas call 0207 254 1084.
* A combination of the number of properties listed in Kent and Sussex on Rightmove.co.uk on 11th December 2017
** Housing Association Magazine – News – Number of new homes being built up by 15%
*** National Association of Estate Agents – News – The average UK property takes 96 days to sell