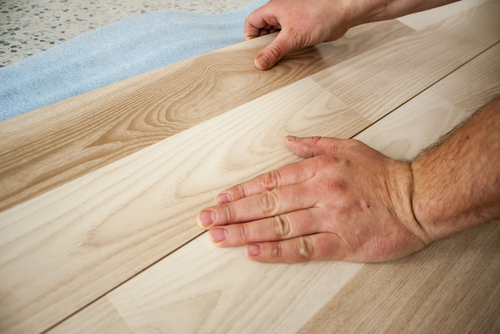 Whether you're planning an overhaul of the home you already own, or you're looking to undertake a property renovation on a house you've just bought, there's a number of things to consider before you get started with renovations.
Costs and legalities
Firstly, you'll want to assess what work you'd like to undertake. It's important to draw up any costs so you don't end up losing money, especially if the property was purchased as an investment. It's also important to consider any legal implications and disturbances to neighbours before you commence any work. For example, if you need to make any changes to Party Walls, it's imperative you serve the correct notice and a schedule of condition to clarify the condition of the wall prior to any work taking place to prevent a Party Wall dispute.
If you will be taking on builders to undertake your property renovation, it's also important to get an insured contract administrator to ensure you are covered in the event that the works are carried out improperly or not as agreed. It's also likely you'll also need to apply for planning permission.
You'll also need to consider if your property is listed or part of a conservation area, as this will affect whether you are allowed to make any changes. It's also important to consider insurance for the project.
Health & Safety
If you have instructed a small builder to undertake work on your property, it's important to allow them sufficient time to consider any health and safety implications – this will usually be the responsibility of the small builder but it's important to check all health and safety related details well in advance of the commencement of any work. As a homeowner, it's advisable to speak to the builder about health and safety for peace of mind and clarity.
If you are undertaking work yourself, it is also important to check you are keeping yourself and anyone around you safe and that you follow official guidance and safety procedures, some of which are outlined here. If you are unsure, speak to a professional – Dawson & Associates offer services including health and safety compliance, DDA compliance and building regulation applications and compliance.
Investment
If you have purchased the building with a property renovation in mind, it's important to think about how works will hold and increase the home's value. Try to make sure any designs are classic and will stand the test of time – trends are great at the time, but will often look dated quite quickly. Keeping things simple is best if you want to sell the property for a profit further down the line.
Neighbours
No one wants to upset their neighbours, and if works are likely to cause the occasional noise disturbance or eyesore, it's worth politely mentioning this whether you know them well or not. If you have others working with you on the renovation make it clear to them to minimise disruption where possible – a good contractor should always do so anyway. Opening the lines of communication and letting them know they can approach you should any issues arise can help make your property renovation hassle free.
To find out more about our planning and renovation services, please contact us online or call our team on (0) 1424 882263.