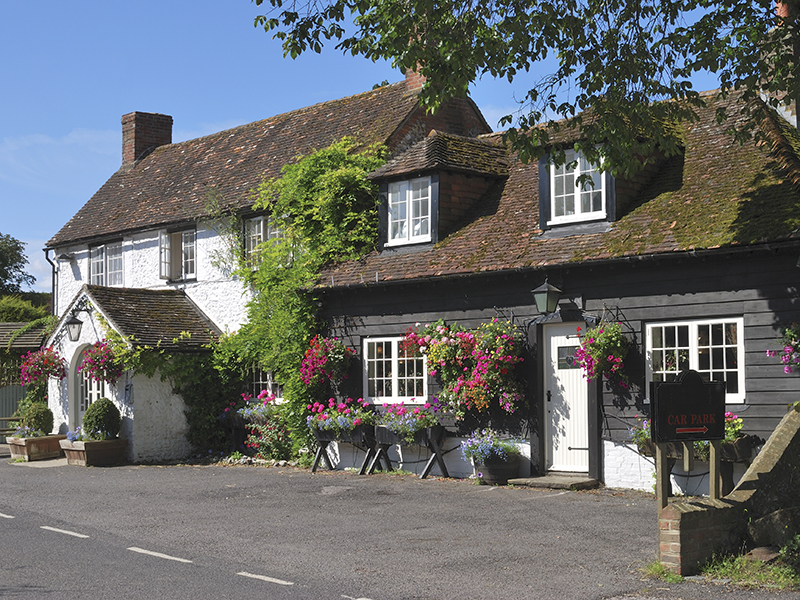 Many aspects of owning a property can be confusing, and as your property is likely to be your most valuable asset, it's understandable and advisable to approach all property matters with caution.With a wealth of experience in the property industry offering everything from  valuations to building surveys, the experts in South East property – Dawson & Associates, have put together a list of Property FAQ's. Read on for help with making the right decision for your home:
Q:What is RICS?
A: If you're looking for a surveyor it's likely you'll have seen the term 'RICS'. For the uninitiated, RICS stands for the Royal Institute of Chartered Surveyors. RICS is a professional body covering the property industry. Their website states: 'We're the global professional body promoting and enforcing the highest international standards in the valuation, management and development of land, real estate, construction and infrastructure.'
Dawson & Associates are RICS approved South East property surveyors, meaning we uphold only the very best standards and practices when it comes to all areas of our work.
Q: How do I know which property survey I need?
A: It is important to consider getting a property survey done if you are buying or selling a home. This should be carried out by a surveyor. A new property is a big investment, and reports can help to give you peace of mind when making a purchase.
The two main survey types we are often asked about for South East property is:
Building Survey – Put simply, this is the most comprehensive report. It is a suitable report for all residential buildings and will take in to consideration repairs, environmental factors, construction and condition. It is advisable to get a building survey if a building is old, of unusual construction, built out of unusual materials or if the property is listed.
Homebuyers Report – This report can advise on any potential property defects making it useful as the name would suggest for homebuyers. The layout of the report is RICS approved, and is mainly intended to outline the condition of a property.
Q: I have a mortgage valuation report already, should I still get another type of property survey?
A: Yes. Put simply, a mortgage valuation report is not overly comprehensive and is created specifically for the mortgage lender, so while you may find the information it contains useful, it won't be enough to rely on in the future should you need to.
Q: What can I do if a property dispute arises?
A: It depends on the type of dispute. One of the common property disputes we see at Dawson & Associates is a Party Wall Dispute. This is when one or more property owners shares a wall, and a dispute arises over potential works to the structure or similar. You can read more about Party Wall Disputes here.
Other types of property disputes that you may wish to consult an expert surveyor about include Compensation Claims. There are a number of reasons you may feel you are entitled to make a claim, including being denied quiet enjoyment of your property. You can find out more about the types of compensation claims here. It is always worth consulting an expert if a dispute arises, as there will be circumstances where you are required to work under the accordance of an act, and failing to do so may result in further issues.
Q: What do I need to do to find out the condition or maintenance of a listed or unusual property?
A: If a building is especially old, listed or of an unusual structure, it can seem confusing to know where to start with ensuring everything is in order. Buildings such as churches, care homes, rural properties and breweries should be surveyed to find out what potential defects they may have. It is also advisable if you're taking on a property of this nature to find out what your obligations may be if you own a period listed property or if your building could have an environmental impact on a local conservation area.
Q: How can I make sure my Chartered Surveyor is reputable?
A: Any work undertaken that affects your property is a big deal – after all, it's the most valuable asset most people own. You can help to make sure your Chartered Surveyor is reputable by:
Finding out about the person undertaking the work – ask about their previous experience and ask to see client testimonials if necessary. It's also advisable to ask about any relevant qualifications and whether they are members of industry bodies such as RICS.
Asking questions and getting a prompt and satisfactory response – Any reputable surveyor should reply in a timely manner and answer questions in an easy to understand way. Chances are, if you feel uncomfortable with the way your queries are handled at enquiry stage, the precedent is set for the whole process.
All surveyors working for Dawson & Associates are fully qualified and the firm is RICS approved.
Q: Do I need to get a surveyor based in my local area who specialises in South East property?

A: A surveyor based in your local area is likely to know more about the place and the surrounding areas, so instructing one locally can help save you money and put your mind at ease. It's worth thinking about other criteria when selecting a surveyor too though – such as reputation, experience and quality of service.
Dawson & Associates are South East property experts based across London and Sussex, so you can rest assured you'll get a surveyor who knows your hometown and property.
To find out more about our South East property services or to get a quote, please click here.